All Hands on Deck! - A pirate card game where players take on the role of nefarious pirate captains who have returned to port after an extended sea battle over a lost Spanish gold ship.  Taking on for repairs, they have made their way down to the local pirate tavern in search of fresh crew to replace those recently lost in battle.  
Several ships have returned without their captains and a bidding war erupts with each captain trying to snatch up the crew they need while making underhanded moves to prevent the others from acquiring their needed roster.  The first to fill out their ranks can put back out to sea with a shout of 'ALL HANDS ON DECK!' to win the day! 
Number of Players: 2 to 6
Recommended Ages: 12 to Adult
Average Game Time: 20-40 minutes

MSRP: $22.00 - Order the Kickstarter Edition that includes the "Captain's Table" mini-expansion and the "Kraken" promo card now on Amazon!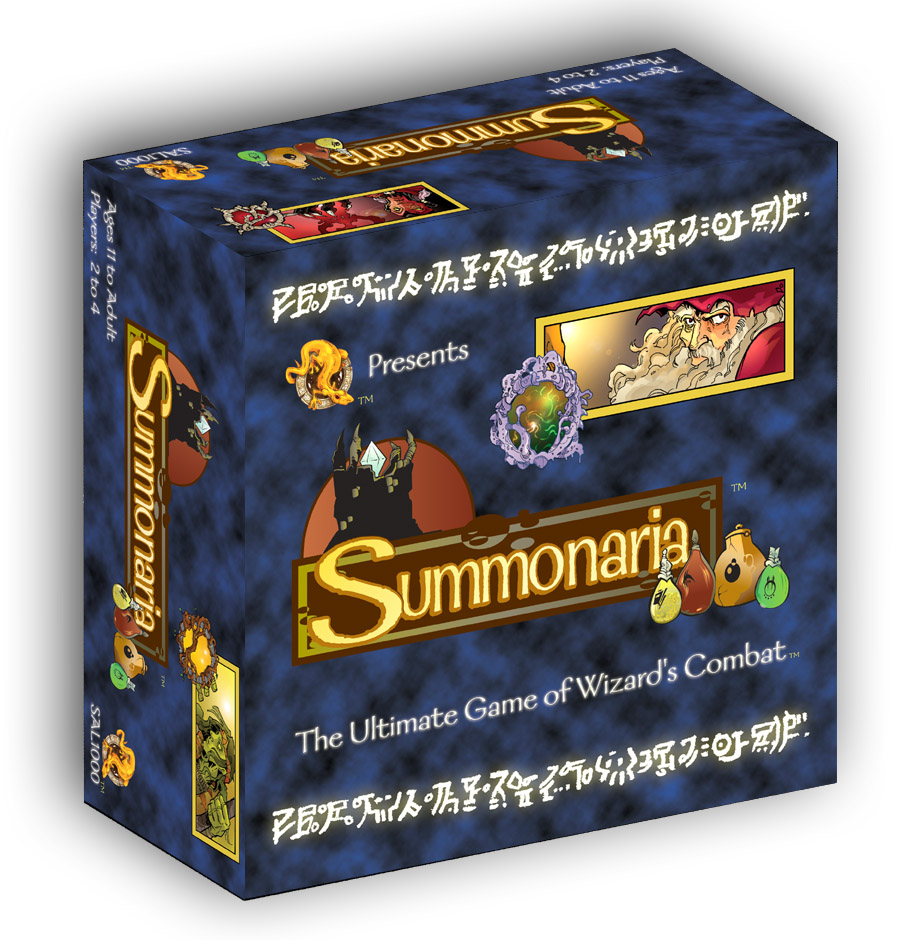 Summonaria - A fantasy strategy game that puts the players in the role of Master Summoners tasked with domination of an island battlefield in order to control vast magical energies.  Summon and command armies of noble warriors, enchanted creatures, hideous monsters and ghastly undead in a struggle to seize control of the stones and wield the power of the ancients!
Five unique Master Summoners each with their own strengths and style of play command units from an assortment of 50 different creatures and warriors, many with their own special abilities that influence the tide of battle.  Enter the world of Summonaria and dominate Thranok's destiny.
Number of Players: 2 to 4
Recommended Ages: 11 to Adult
Average Game Time: 30 to 60 minutes
MSRP: $38.00 - Now just $19.00, a 50% Savings!